OT Cyber Security as a Service
28 July 2022
Nozomi Networks is the leader in OT and IoT security and visibility. We accelerate digital transformation by unifying cybersecurity visibility for the largest critical infrastructure, energy, manufacturing, mining, transportation, building automation and other OT sites around the world.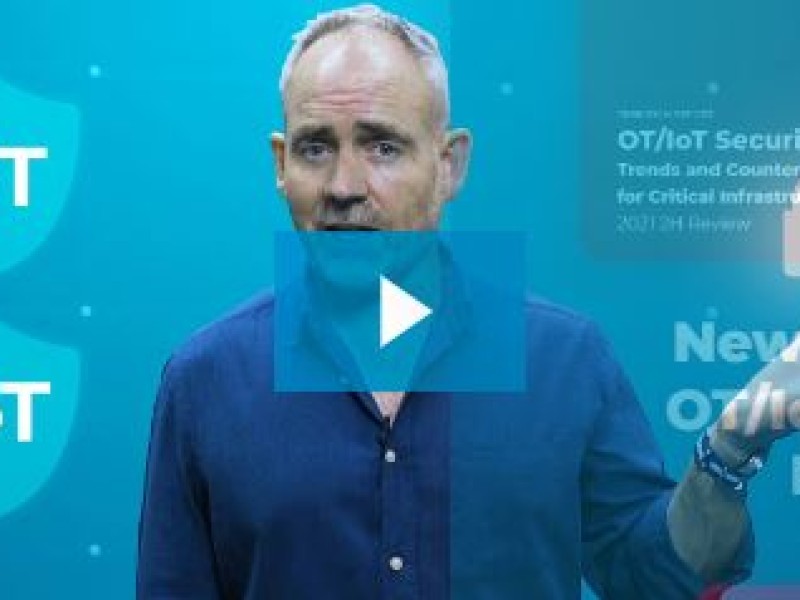 Cybersecurity within the OT environment is not an option anymore, it is critically important. OT Process Control Systems (PCS) are designed to be rigid and deterministic. They have been created to act in a particular way and are not expected to be as dynamic as their IT counterparts. Attacks on these systems are rising because of vulnerabilities caused by the difficulties of managing the growing and further interconnected environments that is brought along through the 4th industrial revolution. As the demand for data and interconnected systems rise, so does the cyber vulnerability and for OT, the result of an attack is not limited to a breach of information, it could damage equipment, lead to major loss of production, loss of life or even create an environmental disaster.
The Real Cost of Cybersecurity
Looking at Cybersecurity from a cost perspective, the traditional approach requires Capex and Opex expenditure that could reach major levels.
Typical Capex expenditure on cybersecurity includes costs for:
Cybersecurity Assessments
Design and Implementation of mitigation measures
Hardware and/or software purchases
Installation and commissioning
Whereas Opex costs include:
Annual hardware and Software licensing and support fees
Continuous training and skills development
System Maintenance and ad-hoc Services
Annual Audits
Modernizations and Upgraders
Apart from the investment required to try and fend off attacks, have you considered the consequential cost of a cybersecurity breach? Cyber related attacks cost companies billions every year and they are rapidly increasing. With OT, the loss of production, damage to equipment and plant resources can reach astronomical proportions. Investing in Cybersecurity to prevent this, is therefore easy to justify.
OT Cybersecurity Investment
The only way to fend off Cyber attacks is through a comprehensive approach that involves hardware, software, and professional people with the right domain expertise. The cost of setting up a Cybersecurity department and training security experts to keep abreast of all the latest developments in security, can be considerable. The challenge then remains to keep your systems and knowledge up to date while monitoring all the assets in your entire network. Not only is this a high Capex option, but it is also high in Opex.
Cybersecurity Partners
The key benefit of making use of specialized partner companies to assist with Cybersecurity is that the companies providing these services maintain a team of top industryprofessionals. Most importantly, these security experts stay abreast of the latest threats and other developments in the industry.
Specialist companies also train personnel in threat detection and response while providing responders with protocols for event management and disaster recovery.
Therefore, partnering with a company that provides the right level of resources that can scale and adapt to the customer's specific needs is a more sustainable choice.
Why SaaS needs to be considered
The main advantages of SaaS for cybersecurity relate to its scalability, simplicity to deploy and maintain, and in general, the lower cost.
Some of the advantages are:
Scalability:
Eliminates the costs associated with on-premises hardware and software
Decentralises and distributes management and analytical capabilities
Removes potential performance bottlenecks
Easily deployable to multiple sites across the globe
Simplicity:
Dramatically increases the speed for onboarding as much of the assessment and systems design steps are circumvented
Allows easy access for remote workers, from anywhere in the world
Immediate access to new software releases and upgraded protection
Cost-effective:
The subscription model eliminates upfront purchasing and Capex costs
Decreases the need for large-scale data centre operations and running costs
Dramatic reduction in complexity lowers the Total Cost of Ownership
The SaaS Offer from 4Sight OT in Partnership with Nozomi Networks
4Sight's Operational Technologies Division, in partnership with Nozomi Networks, offers one of the most comprehensive and cost-effective Cybersecurity SaaS services available.
Nozomi's powerful Vantage Platform forms the cornerstone of this solution. Vantage leverages the power and simplicity of SaaS by delivering unmatched visibility, security, and scalability.
Vantage enables us to:
Monitor any number of devices
Protect any number of locations
Delivered and managed from a single platform
Service delivery to any location in the world
With Vantage, Different is Better
One of the key differentiating factors that the Vantage Platform offers is that it was purposefully built and designed to provide faster access to essential information. Unexpected cyber attacks happen fast, and effective responses are only possible if you have quick and clear information regarding malicious and anomalous activity within your network.
Fast access to this information accelerates the speed of your response and increases your operational resilience. The Vantage platform enables users to see dashboard summaries of critical data without the need for cumbersome steps to get to where they want to be.
Additional Expert Managed Services
While still offering traditional cybersecurity services, whereby companies purchase and own both the hardware and software, 4Sight also offers managed cybersecurity services. By deploying the Nozomi platform and Toolset, we can assist the customer throughout their cybersecurity journey. The Managed Services typically gets categorized within three buckets namely Foundational Elements, Fundamental and Advanced. An annual Cybersecurity compliance Audit and Asset End of life management is generally included as well.
The following topics typically gets addressed under each category:
Foundational Elements
Network Segmentation
Vulnerability Management
Change Control
Centralized Log Management
Hardware and Software Inventory
IDS/IPS
Remote Access
Identity and Access Management
Patch Management
Vulnerability Assessment
Communication Baseline
System Hardening
Log Management and Analysis
Fundamental
IDS/IPS
Remote Access
Identity and Access Management
Patch Management
Vulnerability Assessment
Communication Baseline
System Hardening
Log Management and Analysis
Advanced
AI (Asset Intelligence)
Machine Learning and Artificial intelligence
Sandboxing
Analytics
SIEM (Security Information and Event Management)
TI (Threat Intelligence)
EDR (End-point Detection and Response)
Annual Audit
OT Security Compliance
Asset EOL Analysis Management
Asset Modernization Roadmaps
Contact us today to learn how 4Sight OT can help you meet your Cybersecurity needs by keeping your networks safe and operational.