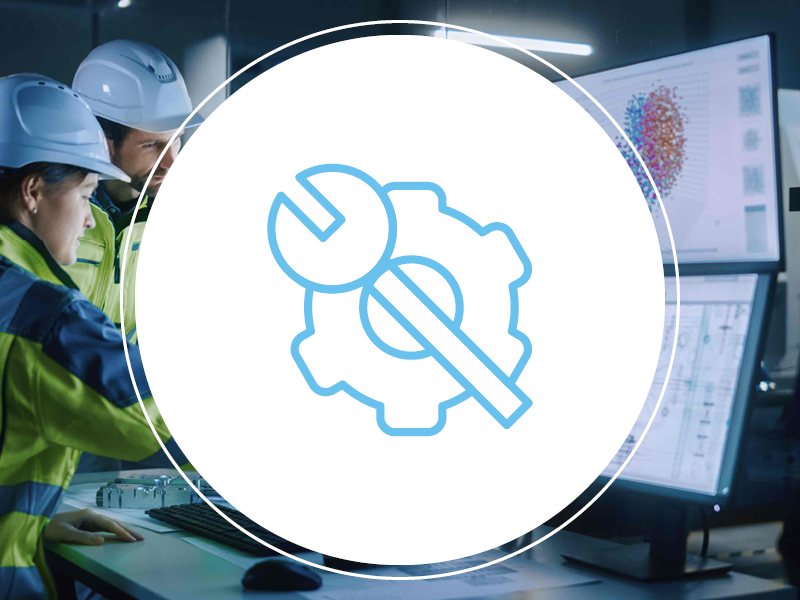 Performance Engineer
Process Engineering

We deliver capital savings, maximise operational performance and uptime, improve safety and accelerate innovation by automating workflows and improving collaboration across disciplines:

Process Design & Simulation
Design and optimise simultaneously across all disciplines, including capital cost, operating cost, energy management and safety in a single, easy-to-use environment leveraging activated workflows.

Process Optimisation
Uncover sources of profit across the entire asset, considering both CAPEX and OPEX, using system-wide models optimised for economics, yield, quality and safety.

Model-Backed Operational Support
Guide operational response with calibrated process models for data validation, equipment performance monitoring and process optimisation leveraging real-time online or offline plant data.
Improve Engineering Performance
AspenTech's Performance Engineering for CAPEX approach for EPCs brings the whole team together. A comprehensive set of process, equipment, safety and energy-management applications helps keep your teams productive and synchronised, and your projects on track. Consistent project information enables collaboration across disciplines and allows the entire team to more easily accommodate project changes, so you can deliver your best work, on time.
Capitalise on OPEX
AspenTech's Performance Engineering for OPEX expertise and offerings enables you to deliver value-adding services during plant operations and maintenance. From debottlenecking and equipment troubleshooting to improving reliability, put your firm's existing staff and modelling skills to work, stay closer to your customers and generate new sources of revenue.