Asset Optimisation
The 4Sight OT (Operational Technologies) Cluster focuses on delivering software solutions to the mining and manufacturing sector.
These solutions enable companies to optimally operate processing plants or streamline manufacturing processes to maximise revenues, eliminate inefficiencies and minimise costs.
We provide software, consulting services, training and solutions support services to customers to increase profitability through supply chain and production optimisation, prescriptive maintenance and manufacturing-execution solutions.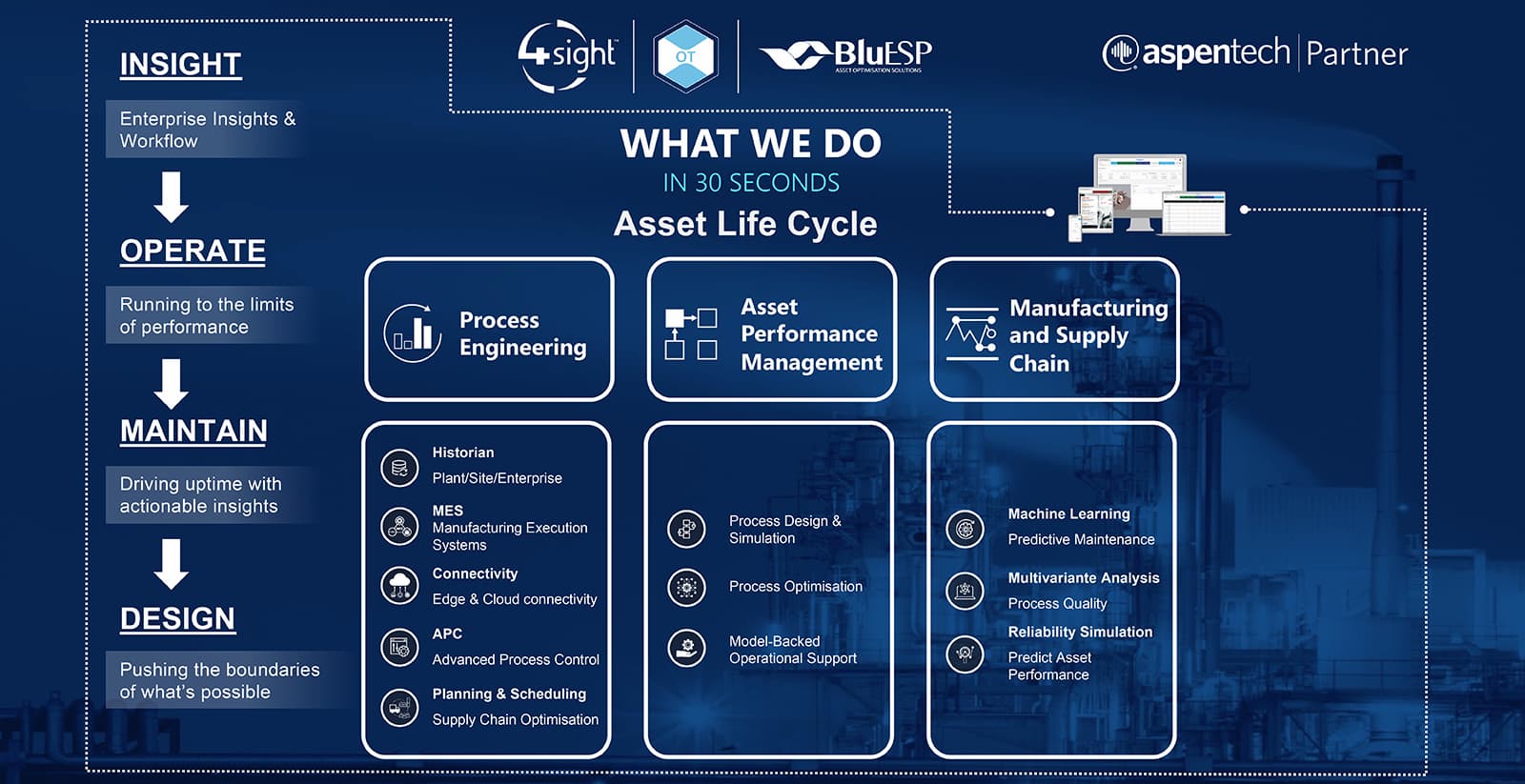 Performance Engineer
Process Design and Simulation
Process Optimisation
Model-Backed Operational Support
MES (Manufacturing Execution System)
Unparalleled Visualisation and Analytics in a Single Real-Time Environment
Enhance Plant Production with AspenTech MES Solutions
Consistent User Interface for ALL Applications
Real-time database & historian
Enterprise operations reporting (EOR)
Downtime management
Weighbridge solutions
APC (Advanced Process Control)
Breakthrough flexibility and ways of use for building, deploying, and managing APC Applications
Advanced Process Control (APC)
ApenTech APC Integrated Features
APM (Asset Performance Management)
Eliminating Unplanned Downtime with Actionable Insights
Aspen Mtell®
Aspen Fidelis Reliability™
Aspen ProMV™
Aspen Connect™ Family
Digital Solutions
Enterprise Operations Management
Higher Levels of Efficiency
Digitally Empower People