Asset Simulation
Make accurate decisions for your business using simulation models that help mimic real-life scenarios.
About Us
4Sight Asset Simulation was established in 2004, and its senior staff have been in the simulation industry since 1995. We have over 50 years of collective experience in conducting simulation studies in mining, logistics, manufacturing and service industries and have offices in Cape Town and Centurion. We are a global consulting company and a leader specialising in creating accurate, discrete-event computer simulation models. These models consists of complex systems within mining, rail, logistics, manufacturing and service industries. Our team consist of several industrial engineers with a unique blend of experience in conducting simulation and business improvement studies to provide maximum value to clients.

Our professional services include the application of various industrial engineering techniques and principles, including:
• Process simulation • Production scheduling • Warehouse slotting optimisation
• Capacity planning • Theory of constraints • Lean Six Sigma • Training
• Operations improvement • Systems optimisation. • Work studies
4Sight Asset Simulation is also a partner and supplier of various simulation, scheduling and optimisation software packages in Africa and the Middle East with strategic partnerships across the globe.

Industrial Process Simulation for Sustainable Operations
Industrial process simulation plays a crucial role in promoting sustainable development by providing valuable insights and facilitating informed decision-making. Here are some key ways in which industrial process simulation contributes to sustainability: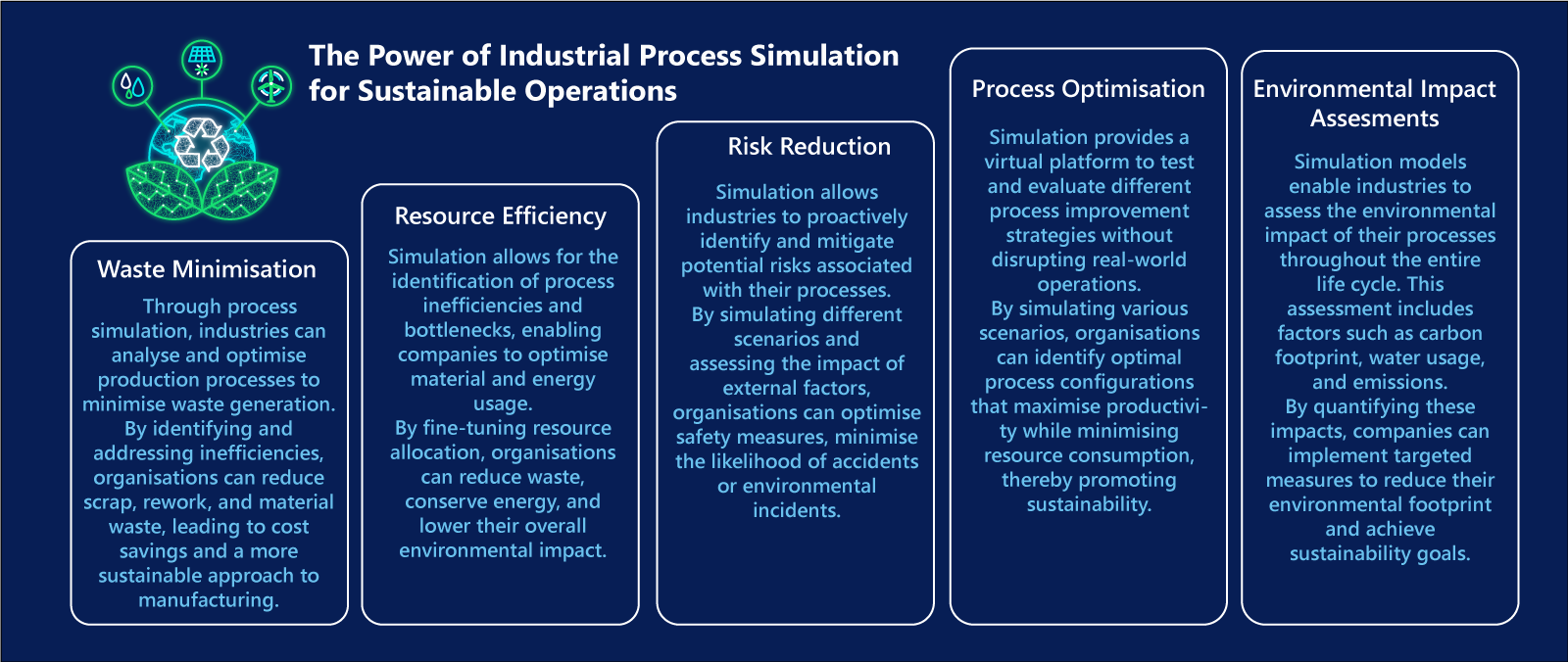 "We are a consulting company that stands at the forefront of our industry, specialising in crafting precise and groundbreaking discrete-event computer simulation models."
I N D U S T R I E S