Simulation
Process digital twins and feasibility studies
Simulation Modelling
Process digital twins and feasibility studies
Make accurate decisions for your business using simulation models that help mimic real-life scenarios.
Creating your digital twin
4Sight | OT | Asset Simulation specialises in simulation modelling, a way to create an exact mirror image of your business processes. This mirror image, or "digital twin", behaves the same way as the current system, but it all takes place within a virtual environment. This process digital twin allows you: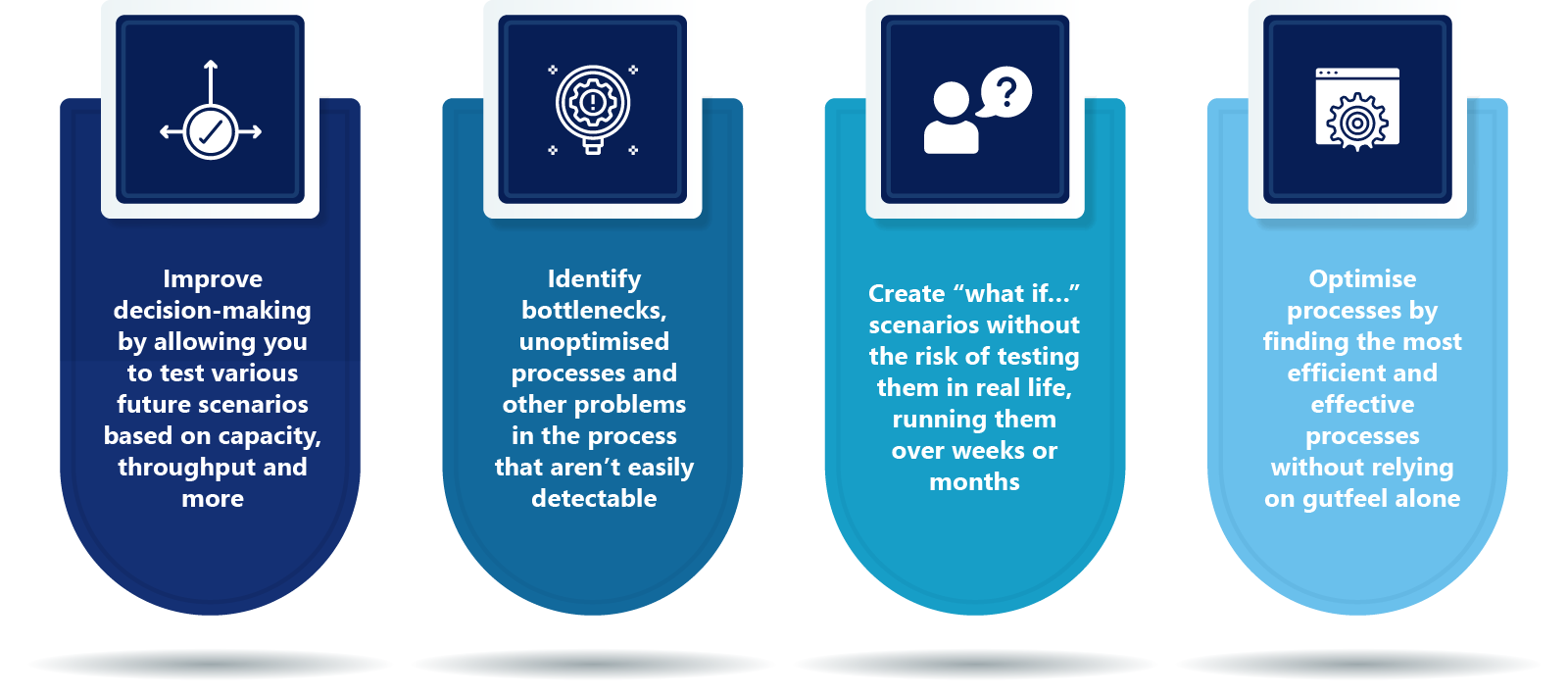 We are global
4Sight | OT | Asset Simulation isn't just a local brand. Over the past decade we've grown our business, with over 260 successful projects located in 20 different countries. This means that we understand different working environments and operating procedures.
Our global presence also allows us to apply new methods of simulation and analytics that we have learnt from other companies around the world.
Simulating South Africa
4Sight | OT | Asset Simulation was established in 2004 and its senior staff have been in the simulation industry since 1995. We have over 50 years of collective experience in conducting simulation studies in mining, logistics, manufacturing and service industries and have offices in Cape Town and Centurion. Our team brings extensive local and international experience, having worked in Africa and various other continents.
Our professional services include the application of various industrial engineering techniques and principles like process simulation, production scheduling, warehouse slotting optimisation capacity planning, operations improvement, systems optimisation, work studies, training etc.
4Sight | OT | Asset Simulation is also a supplier of various simulation, scheduling and optimisation software packages in Africa and the Middle East with strategic partnerships across the globe.
Software Sales & Training
Giving your employees the tools and skills they need
Software Sales

4Sight | OT | Asset Simulation is a Premier Representative of the Simio® simulation software. We represent Simio in South Africa by marketing and distributing the software as well as provide sales support and assistance.
Simio is a unique multi-paradigm simulation software tool that provides a rapid and flexible modelling capability without requiring programming.

4Sight | OT | Asset Simulation further represents Optricity in Southern Africa and distributes their Optislot warehouse optimisation and other software. We market and distribute the software as well as provide sales support and assistance.

4Sight | OT | Asset Simulation is also a proud authorised reseller of the SimMine® undergound mine development software.
SimMine® is a powerful modelling tool that can be used to help reduce mine development and operating costs and saves time by optimizing the design of production facilities and the selection of production equipment.
Software Support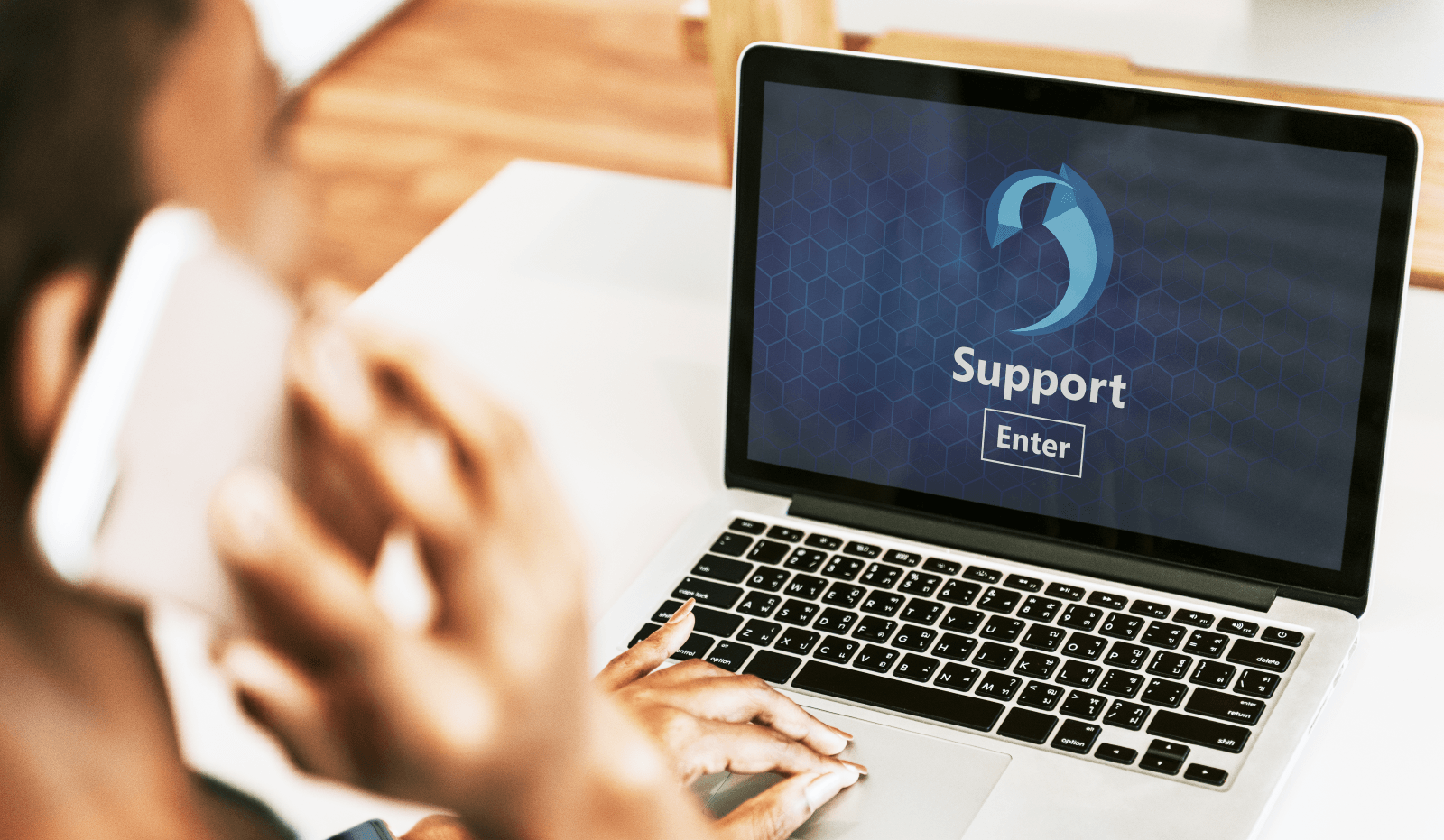 4Sight | OT | Asset Simulation provides local support for the Simio®, OptiSlot DC™ and SimMine® software. We assist our clients with software and maintenance support and bring our wealth of technical and real world experience to provide a world-class service. We are backed by the software vendor's team of engineers if we cannot readily assist with a technical software issues.
We also provide simulation and modelling support on a consultation basis and can provide you with project assistance, pilot projects, ad-hoc support or a support retainer.
Training
4Sight | OT | Asset Simulation offers Simio, Optislot and SimMine training for beginners and advanced users. Our hands-on training courses covers theoretical and introductory principles to simulation as a technology as well as the software being used. We also include practical workshops of your specific application area to ensure successful outcomes.
We are Premier Simio training representatives for the African region and have custom developed, step-by-step workshops that captures our years of experience. This allows participants to receive training with purpose and shorten the learning curve.
The STANDARD training course is a three day course providing a fast start to effectively solve real problems. It covers introductory simulation and project theory, software concepts and modelling with the software, modelling flexibility and accuracy, data management and results interpretation.
The ADVANCED training course is a two day course providing customized training for a specific application area. It covers advanced software and modelling concepts, with the use of practical examples and workshops.
These courses are appropriate for industrial engineers and process analysts looking to implement or upgrade their simulation capability, for educators looking to introduce state of art technology into their simulation instruction, and for managers and others who would like to better understand the technology. It is recommended for those who have basic simulation experience, are interested in using Simio / Optislot / SimMine or who desire a better command of simulation technology.
Power BI Training
Power BI is a business analytics solution that lets you visualise your data and share insights across your organization, or embed them in your app or website. Connect to hundreds of data sources and monitor all your important key metrics. We incorporate it with all of our major projects to help bring your simulation data to life with live dashboards and reports. See below for the courses we offer.
Basic Power BI Training

Intermediate Power BI Training