Sage Intacct
The Perfect Financial Management Solution

Sage Intacct is a comprehensive, true cloud solution for managing finances and accounting, easily customisable through simple workflows, just for your organisation. As a progressive Finance Professional, Sage Intacct can assist with process automation and also provide you with a holistic view of your company's performance, through real-time, interactive reports and dashboards – make assured and insightful decisions quicker, so your business can move ahead. And with 4Sight's expertise and experience in implementing Financial systems, you feel secure in a successful journey to financial control.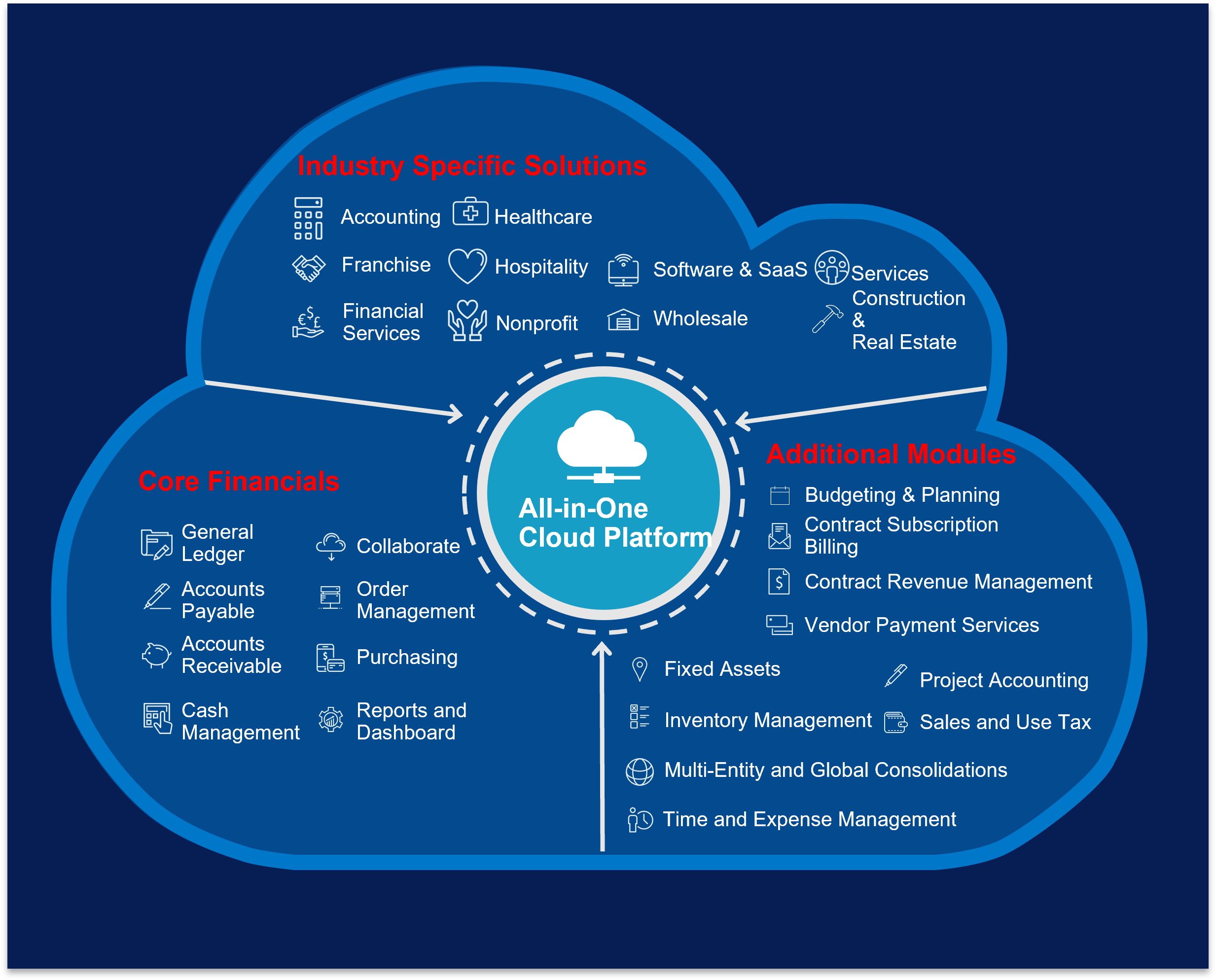 Cloud Accounting software with superior accessibility
Sage Intacct's true cloud foundation commands a strong technology infrastructure, so you are not burdened with extensive maintenance requirements or investment otherwise attached to an on-premises program. Plus, enjoy the freedom of connecting to numerous solutions and leverage the ability to share data right across your organisation.
Performance through Powerful Reporting with Sage Intacct
Powerful reporting is exactly what you need to share important insights with all your stakeholders. Sage Intacct's financial reports are adaptable, so you can very quickly examine and drill down to the detail. With custom reports, dashboards, and visualisations, position your organisation with the know how to make invaluable decisions for increased performance.

Sage Intacct provides Return on Investment
Sage Intacct customers achieve:
an average of 250% ROI

return in < 6 months

more than 65% improvement in productivity
If considering Sage Intacct, be confident in the knowledge that Gartner voted Sage Intacct as a Visionary in the core financial management suite category in 2020.
Sage Intacct affords full control of your business
Core financials: Automate complex processes and multi-dimensional data analysis.

Dashboards and reporting: Intuitive dashboards provide fast, yet rich, financial and operational performance.

Billing: Smart solutions to automate complex revenue and billing processes.

Platform: Built-in tools for growth—integrates with Salesforce and more.

Advanced functionality: Flexible additional modules for total financial management.