4Sight Namibia
We partner with customers to run their enterprises efficiently through the deployment of business solutions

Our Namibian office servicing customers throughout the country with Acumatica, Microsoft, and Sage solutions.
Contact Details
Unit 2A, Yang Tze Village, 381 Sam Nujoma Drive, Klein Windhoek, Windhoek, Namibia | Tel: +61 224 228, +61 226 262, +61 246 055 | This email address is being protected from spambots. You need JavaScript enabled to view it.
Learn more about our Product Offerings below.

A true cloud- and browser-based enterprise resource planning (ERP) software for small and medium-sized businesses (SMBs). Acumatica's web-based ERP applications are built on top of its internally developed platform xRP. The software can be deployed on-premises, hosted in a datacentre, or run on a cloud-computing platform (see operating environment below).
The software can be licensed or subscribed to as a software as a service (SaaS) solution. Acumatica's SaaS offering runs on Amazon Web Services (AWS) and Windows Azure and SQL Azure. Acumatica's licensed software runs on a Microsoft Windows Server with a Microsoft SQL database. Applications run as .NET managed code.
---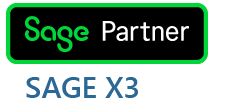 Sage X3 is an enterprise resource planning product developed by the Sage Group aimed at established businesses. The product was formerly known as Sage ERP X3 and is available in many of the territories that Sage operates in. The product line which evolved into Sage X3, Adonix X3, was purchased by Sage in 2005.
"Sage X3 provides the flexibility in deployment (public cloud, hosted in a private environment or on customers' infrastructure) and pricing that medium-sized firms are looking for. Additionally, all options have special appeal as firms look to support an increasingly mobile and remote workforce."
---
Sage 300 is the name for the mid-market Sage ERP line of enterprise management and accounting applications, primarily serving small and medium-sized businesses. In 2012, Sage renamed ACCPAC to Sage 300. Sage 300 is a Windows-based range of ERP software, running on Microsoft SQL. This can run in a Windows environment and has an option of being hosted by Sage.
Sage 300 is a modular system with a Financials and Operations suite. The full list of modules developed in the Sage 300 API is also available. It is multi-user, multi-currency and multi-language, being available in six languages : English, Spanish, French, Italian and Chinese (simple and traditional).
---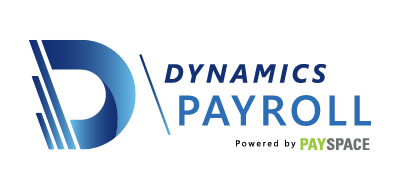 Dynamics Payroll is a white-labelled product of PaySpace that was developed to operate in a highly secure and operationally efficient manner and was specifically designed to provide multi-country Payroll and HR support to organizations of all sizes and industry sectors. All the information you need to effectively manage, deploy, and pay your people is stored in a single, secure, yet easily accessible place. It provides increased data accuracy and processing efficiency. Dynamics Payroll was developed to operate in a highly secure and operationally efficient manner.
From recruitment to retirement, using Dynamics Payroll will save you time and money by eliminating manual and error-prone processes. It will provide you with a single truth for HR and Payroll data - and the tools to make strategic decisions at every level. The Software functionality has expanded into 40+ African countries as well as the Middle East, Europe & Brazil. Strategic relationships with various highly acclaimed international accounting firms have been set up to ensure the best possible solution and 100% legislative compliance in all countries. Together with multi-national specific functionality, Dynamics Payroll provides powerful delivery that assists clients in rolling out into international regions rapidly.
---

ERSBio is a market leader in Biometric and Cloud-based Time & Attendance and Access Control. Through the use of Biometric Fingerprint, Facial or Palm recognition, our mounted or mobile devices as well as our Mobile Clocking App and Desktop Clocking allow for the positive identification of individuals, helping you monitor and manage your employees. Our automated solution is cloud-based and integrates with Dynamics Payroll, cutting out many of the manual processes associated with Payroll. Accurate tracking of employee clocks and times worked is one of the best ways to reduce payroll costs, cut out fraud and expensive Overtime pay-outs.
Our software suite consists of various modules, including Attendance, Time Management, Leave Management, Access Control, SMS Communication, Enforcer Exception Management and Job Costing. Our software caters for the small business to the large multi-national enterprises and is specifically tailored to the varying business' needs, no matter the industry.
---

Microsoft enables digital transformation for the era of an intelligent cloud and an intelligent edge. Its mission is to empower every person and every organization on the planet to achieve more.
Microsoft 365 is the productivity cloud designed to help each of us achieve what matters, in our work and life, with best-in-class Office apps, intelligent cloud services, and advanced security.
---

Acronis Cyber Protect Cloud is the only solution that natively integrates cybersecurity, data protection, and management to protect endpoints, systems, and data. This synergy eliminates complexity, so service providers can protect clients better while keeping costs down.
Acronis Cyber Protect Cloud is built on the powerful Acronis Cyber Cloud platform, enabling service providers to use one solution for delivering backup, disaster recovery, ransomware protection, file sync and share, and blockchain-based file notarization and e-signature services to clients. In turn, Acronis Cyber Protect Cloud provides MSPs with smooth and quick deployment, and a service-rich solution portfolio.
---

A worldwide leader in next-generation cybersecurity, protecting more than 500,000advanced cyberthreats. Powered by threat intelligence, AI and machine learning from SophosLabs and SophosAI, Sophos delivers a broad portfolio of advanced products and services to secure users, networks and endpoints against ransomware, malware, exploits, phishing and the wide range of other cyberattacks.
Sophos provides a single, integrated cloud-based management console, Sophos Central – the centre piece of an adaptive cybersecurity ecosystem that features a centralised data lake that leverages a rich set of open APIs available to customers, partners, developers, and other cybersecurity vendors. Sophos sells its products and services through reseller partners and managed service providers (MSPs) worldwide.
---

Virtual Postman (VP) bridges the gap between your ERP and your business environment. The software application collects, indexes, links, and work-flows all related business communications and documents. This automation saves time, saves resources, reduces queries, reduces risk, reduces lost revenue, improves cash flow, manages task queues, and optimizes business cycles.
The application can be divided into 3 modules. The archive provides communication and document storage and indexing. Search and retrieve is done via a browser interface. Collate streamlines the Accounts Receivable (order2cash) business process. Match automates the Accounts Payable (purchase2pay) business process.
---