4Sight Pacific
4Sight Pacific offers a wide breadth of products and services across Australia and supports strategic Partners across the Pacific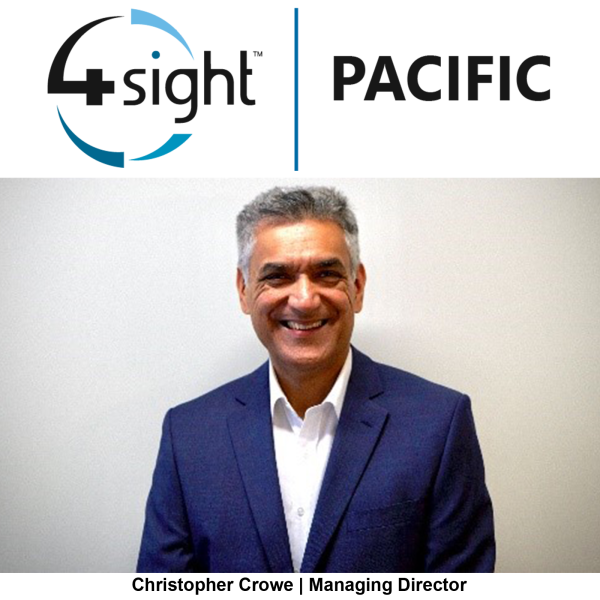 4Sight Pacific is a registered Australian company based in Sydney, Australia.
4Sight Pacific was founded in 2021 with the strategic intent to provide end-to-end business solutions within the Pacific region – to digitally transform our partners strategically with best practice methodologies, such as adoption and change management and to ensure successful project implementations and guaranteed returns on investment.
4sight Pacific is part of the global 4Sight Holdings Group that prides itself on its strategic business, technology advisory services and commercial management solutions it has delivered to its partners within the private and public sectors over the years.
With its new headquarters based in Sydney, 4Sight Pacific will offer its wide breath of Products & Services across the country. The intention is to support its strategic Partners across the Pacific including New Zealand and Regional countries.
Contact Details
4Sight Pacific (Pty) Limited
L8 North Tower 1-5 Railway Street,
Chatswood, NSW 2067 Australia
Tel: +61 413 433901
Email: This email address is being protected from spambots. You need JavaScript enabled to view it.
Solutions:
Operational Technologies

Our Operational Technologies (OT) Cluster provides key 4IR technologies and services needed to help industrial customers with their full end-to-end digital transformation journey, while following a cost effective and low risk self-funding methodology. Transformation Activities include asset simulation Learn more … (link).
Within asset simulation, we specialise in simulation modelling - creating your digital twin, an exact mirror image of your business processes. More…(link) As well as business Improvement and planning
Other Transformation activities include Asset Automation, for professional System Integration of Automation and Electrical Engineering projects into Industry More…(link) with 3 solution streams, being Process Automation systems, intelligent motor control and Industrial Internet of Things Finally, we offer Asset Optimisation, which focuses on delivering software solutions to the mining and manufacturing sector More… (link) . Achieve increased profitability through asset performance management, Advanced Process Control (APC) and manufacturing-execution solutions.
We believe that the key characteristic of 4IR is the intelligent use of data to support better decision-making in near real time. This is critically important in today's hyper-competitive digital economy in which the ability to pivot rapidly in response to changing market conditions or customer demand, is vital. To realise the true value of 4IR technologies, organisations will need to evolve so that people and technology also converge.
Transformation activities include: Asset Automation | Asset Optimisation | Asset Simulation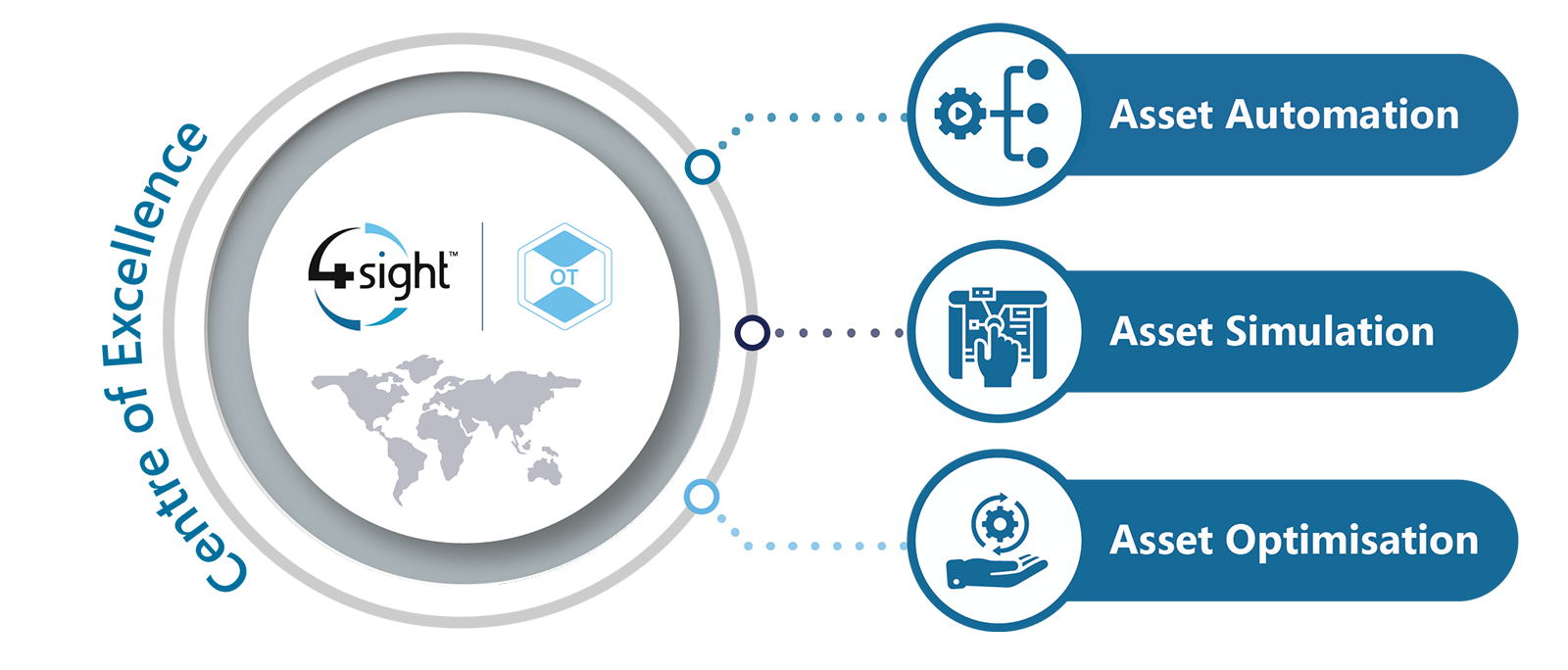 Business Environment
Our Business Environment (BE) Cluster drives value-creating digital transformation starting with assessments of our customer's ICT landscapes.
Data Enablement – assists you to build an enterprise data strategy focused on enabling your business to manage your data needs end to end. More …Enterprise Data Enablement - 4Sight Holdings
Offers include:
Data Maturity Assessments
Data Engineering
BI Dashboards and Reports
BI Analytics
Managed Services
More … (link)
Modern Digital Enterprise - focuses on delivering solutions using Microsoft technologies and platforms - including Modern Workplace, Continuous Assessments, Licensing and the Azure Cloud. Solutions include:
4MIA. 4 MIA monitors, investigates and advises on your technology landscape 24/7/365 More…(link)
Cloud Migration - enabling the digital transformation journey with our clients through optimisation and modernisation of their environments using Microsoft Azure as the Cloud platform. More… (link)
Modern Workplace, a platform that unlocks capabilities leveraging Microsoft 365. It combines workplace chat, meetings, notes and attachments More… (link)
Unified Comms & Collaboration enabling mobility, effective deployment and activation of autonomous intelligence solutions that make recommendations and implements decisions. More … (link)
Commercial IOT - we enable you to connect anything. Our IoT Platform enables businesses to digitally transform your operations by connecting your physical world with a digital one. More… (link)
Development
Business Process Assessments – Identify and automate repeating and time-consuming tasks performed by your users, generate workflows instantly. More… (link)
Automation Platform - allows for the automation of remote transactions from third party vendors/partners back to your back-office operations. More… (link)
4Share Portal - 4Share is a single view Portal where everything happens. 4Share is your new virtual office –automating the mundane and providing you insights into all aspects of your business. More… (link)