A Leading animal feed manufacturer upgrades their - SCADA, PLC & MCC
07 June 2021
We secured a project at one of South Africa's leading animal feed manufacturers, having a production capacity of approximately 1 million tons per year. They have seven strategically located mills and five depots across the country.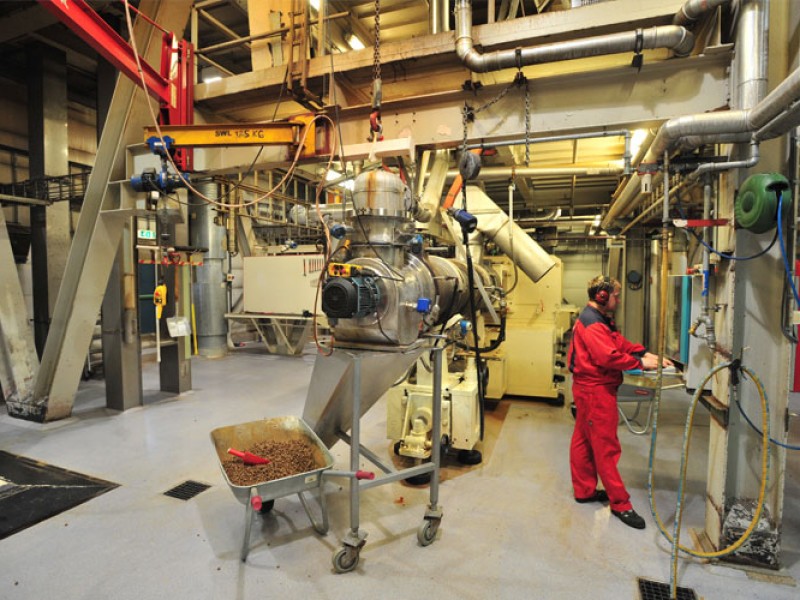 Introduction
AGE Technologies secured four projects in Pietermaritzburg (KwaZulu-Natal) and Paterson (Eastern Cape). Two of the projects were PLC and SCADA upgrades of the existing sites at Pietermaritzburg and Paterson and the other two projects were new additions to the Paterson site. The new additions at Paterson required the design, supply, installation and commissioning of two new MCC's and control systems.
Business Needs and Challenges
Both the upgrades of the PLC and SCADA systems as well as the design and installation of the new MCC's projects posed some challenges to overcome during execution:
The Covid-19 pandemic created a few challenges around the execution of work.
The two sites do not operate the same, meaning that upgrades and new systems and work procedures needed to be tailored to each site's specific requirements.
Extremely tight installation and commissioning schedules left no room for lost time that could be caused by the pandemic and other external factors.
Project Requirements
PLC and SCADA Upgrades for Pietermaritzburg and Paterson mills
Software standards development
Installation and commissioning of the new systems on site
Electrical & Control System design, supply and commissioning for the new Paterson plants
Field IO for the new Paterson Plants
Integration to custom ERP system
The 4Sight AGE Solution
4Sight AGE implemented Modicon M580 hardware solutions by Schneider Electric. Modicon M580 is a PAC and Safety PLC with built-in Ethernet for process, high availability and safety solutions. It can help hybrid manufacturers achieve better, measurable and earlier ROI. Combined with the latest software features available, the upgraded system offers a number of advantages to the business.
The complete project solution from AGE Technologies entailed:
M580 Schneider PLC solution for the upgrades
Citect SCADA 2016 upgrade
IFM AS-interface Field IO implemented for the new Paterson plants
MCC solutions for the new Paterson plants
Software standards implemented for all projects
Advantages of the upgraded systems
Advantages of the upgraded PLC systems include -
Software familiarity between sites ensures better streamlining of activities and data.
AS-interface field I/O ensures less field cabling and hard wiring.
Latest technology in hardware offers excellent performance capabilities, and ensures the customer gains a competitive advantage.
Benefits for the company and processes
The upgraded PLC and new MCC systems offer a number of benefits:
Reduced downtime is achieved by a state-of the art system that helps to detect issues, and allows for scheduled maintenance.
The availability of spares of this modern system makes it easier to maintain and upgrade, without any issues.
Processes are optimised to improve efficiency and performance, offering cost-saving benefits and increased production.
Same "look and feel" of upgraded SCADA, for user-friendliness and uniformity.
As-Built Plant documentation to visualise the plant and project's components such as location, dimensions and other related measurements.
Conclusion
The upgrade of the PLC and SCADA to more modern systems, together with the MCC's for the new additions, have resulted in optimised process and control systems at the Pietermaritzburg and Paterson mills. This leads to more effective and accurate data and reporting, for better decision making, problem detection and future growth of the company.
Trust 4Sight AGE for a custom solution for your company's Automation and Control System needs. Contact us today.