Case Studies - Operational Technologies
A leading mining company - Ore Handling Project
25 May 2021
A leading mining company, specializing in platinum group metals. operates four shallow mechanised underground mines, one open-pit and two concentrators. Ore is transported by road trains to the Selous Metallurgical Complex (SMC) and is expected to cease in 2022 and 2025 respectively.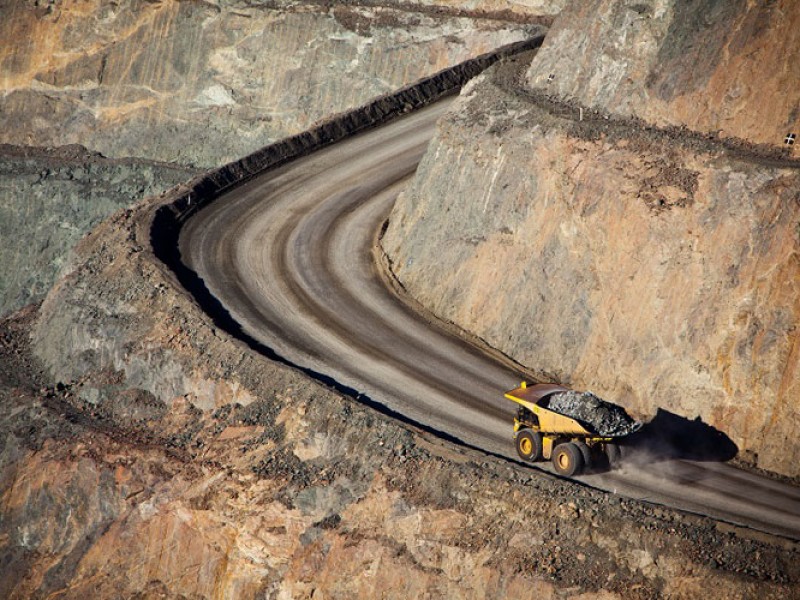 Business Need
Mupani Mine (Portal 6) is intended to replace production from Ngwarati and Rukodzi mines. A feasibility study was compiled to evaluate the establishment of the new mine. The evaluation and approval process of the feasibility study were completed, after which the project was progressed into implementation phase.
The is a R40m Automation and Control project, with a 3 year project timeline which initiated in September 2019, and is scheduled to be completed in January 2022.
Project overview - The Ore Handling System includes the following facilities:
5 Ore handling conveyors.
Crusher.
Apron feeder.
2x stockpiles.

Why 4Sight AGE?
AGE have been providing Automation and Control system support and have successfully implemented automation projects for over 15 years. Our proven track record, combined with our knowledgeable and experienced team, made 4Sight AGE the best company for the job.
4Sight AGE are trusted advisors, with the capacity to deliver large Automation Projects. Our Project Management capability ensures the complete project will be overseen professionally from start to finish. We are Certified engineers on Siemens Control Systems, the chosensystem solution for mine. 4Sight AGE can design and implement unique ISO 9001 Quality Management System that is specific to the company's individual needs.
Scope of Work - AGE Technologies
AGE Technologies was appointed for the Design, Development, Manufacturing, Installation and Commissioning of an effective Control System that will meet the mines specific needs. The Scope of Work for the control system project covers the following:
C & I Design and Drawings
Industrial Ethernet Network
PLC Control System Panels (8 Off)
PLC, HMI & SCADA Software Development
Instrumentation and Cable Installation
Integration to existing Control System

Our Solution
Control System Technology:
The Control System Technology implemented includes an advanced PLC Controller, Siemens S7 1500, Siemens HMI and a Profibus Field Communication Network.
PROFIBUS DP - Based on a modular concept, PROFIBUS can be adapted to the most diverse applications and proves its worth in all segments of discrete automation and the process industries. The globally established fieldbus can be used in all production and process steps.
Uniform PROFIBUS solutions help to significantly reduce investment, operating, and maintenance costs and decisively boost plant availability and productivity. With well over 60 million installed nodes, PROFIBUS is the leading fieldbus for industrial automation on the world market.
PLC Software:
The PLC software solution integrated a Siemens Totally Integrated Automation Portal Platform. With the client's approval, AGE's Siemens Standard Programming Blocks were used for the PLC and SCADA application development and programming.
Intelligent Motor Control:
Drive Technology used include SINAMICS G120 Drives and SIMOCODE Pro Motor Management:
The SINAMICS G120 frequency converter is designed to provide precise and cost-effective speed/torque control of three-phase motors.
The innovative Efficient In-feed Technology is employed in PM250 Power Modules. This technology allows the energy produced by motors operating in generator mode connected to standard converters to be fed back into the supply system. For control cabinets, an additional temperature rise can be avoided, and the amount of space required can be reduced since components such as braking resistors, braking choppers and line reactors can be eliminated. Further, wiring and engineering costs are significantly reduced. At the same time, energy consumption can be reduced, and ongoing operating costs noticeably reduced.
SIMOCODE pro is the flexible and modular motor management system for low-voltage motors. It can be connected easily and directly to your automation system via PROFIBUS DP, PROFINET/OPC UA, Modbus RTU or EtherNet/IP. It covers all functional requirements between the motor feeder and the automation system – including the safety-related disconnection of motors – and combines in just one compact system all required protection, monitoring, safety and control functions. Thus, process control quality is increased while reducing costs at the same time – from planning through installation to operation or maintenance of a plant or system.
Conveyor Safety and Control:
Technology used include Dupline® & Dunlop BRS 2.
Dupline Safe is a TUV approved SIL 3 system for monitoring of E-Stops and pull cord switches - especially on long mining conveyor systems. It can be used to identify which switch has been pulled as well as to shut down the conveyor.
The BRS 2 system, which is used to detect longitudinal rips on steel cable and fibre conveyor belts, prevents further damage to the belt by stopping the drives in the event of a rip. To monitor steel cable and fibre belts, inductive loops need to be embedded in the belt. Once installed, the BRS-2 will detect the loops on the conveyor, define and number the loops and create its own image of the belt and its loops in real time.
HMI Screen:
HMI screens were implemented to effectively monitor and control data from the various facilities.
Remote Commissioning
Due to the Covid-19 pandemic, travelling to the site to complete the commissioning of Phase 1 of the project has not been possible. An innovative Remote Access approach was followed for commissioning - The site automation network is currently accessed via the firewall, enabling our engineers to continue with commissioning.
The Benefits of the 4Sight AGE Solution
4Sight AGE aims to deliver Automation and Control solutions that address the company's specific challenges and needs. The solution provided benefit the mine in the following ways:
The detection of longitudinal rips on conveyor belts will prevent further damage to the belt by stopping the drives in the event of a rip.
Safe Dupline, which is TUV approved SIL 3 system, allows for reduced cabling, monitoring and ease of identification of pull keys along conveyor belts.
The use of intelligent motor control units in SIMOCODES and SINAMICS G120 Drives, allows for detailed operating, servicing, and diagnostics data – also for fail-safe disconnection of motors.
The use of PROFIBUS DP network for the connection of all field devices allows for the collection of detail operational and diagnostics data from field instruments.