Case Studies - Operational Technologies
Life of Mine Extension Feasibility Study of Mponeng Mine
13 April 2021
AngloGold Ashanti's Mponeng mine is located in South Africa's Gauteng province. After the successful completion of the Pre-Feasibility study for mining below the 120 Level, the feasibility phase commenced establishing if the current hoisting capacity will be sufficient for personnel, material, slinging, and rock logistics during daily operations as well as for project-related logistics. The main objective of the simulation was to analyse how the proposed project infrastructure would tie into existing operations.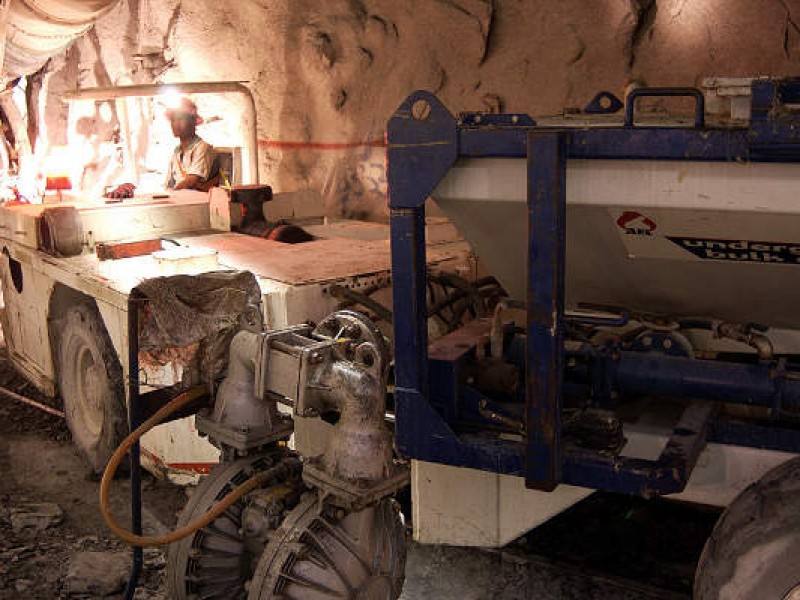 Approach
The model considered the interactions and real-world dynamic nature of:
Shafts Logistics
Rock Hoisting
Level Haulage and equipment
Personnel
Project ramp material handling systems
These interactions were analysed to increase the shift utilisation and increase the hoisting capacity for material, by changing from a three-shift system to a two-shift system.


Shift Comparison
Results
The model simulated the complete LOM to establish if the proposed two-shift system will be sufficient to achieve the required annual target tonnages. The following graphs display whether the current hoisting capacity will be adequate to facilitate the transportation of personnel, rock, material, and slinging to reach the annual target.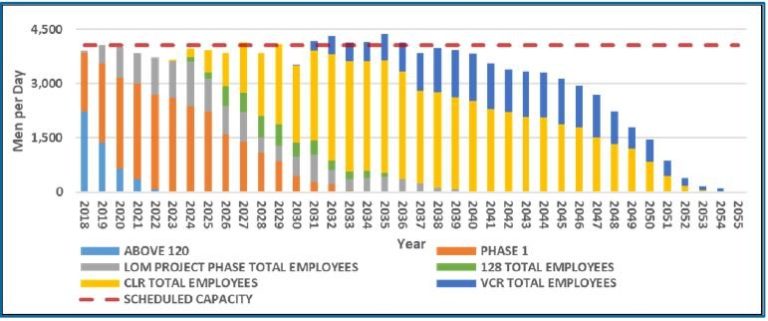 Personnel requirements
For personnel logistics, the hoisting capacity was exceeded during the peak production periods.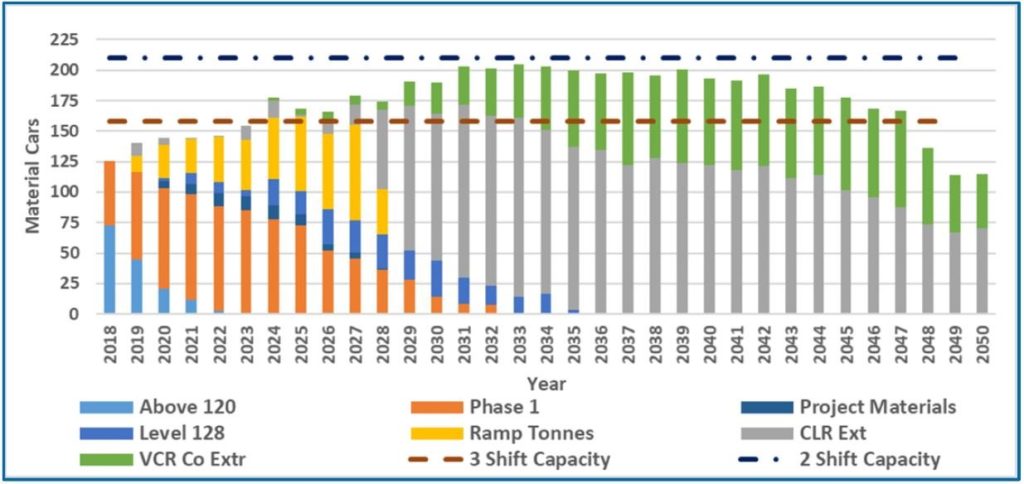 Material Car Requirements
Two shift schedule indicated sufficient capacity to hoist material cars.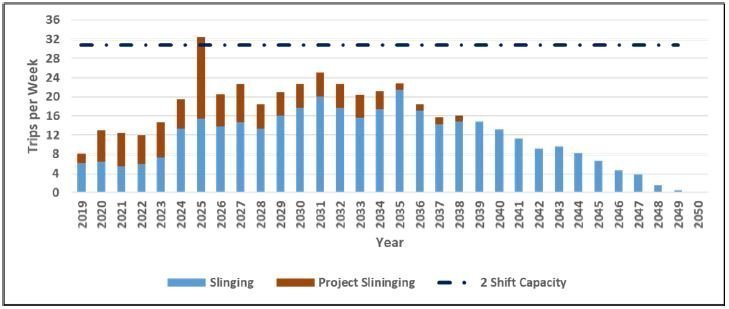 Sling trips per week
Slinging did exceed the scheduled capacity during one period, but the spare capacity from the material allowed for sufficient capacity.
The study established that the proposed two-shift schedule with the current hoisting capacity will not be able to support the Hoisting operations to achieve the required production target.


LOM Hoisting Capacity (annual tonnage)
Following these results, the client rescheduled the production profile to meet the hoisting capacity specified. The restated production profile is shown below.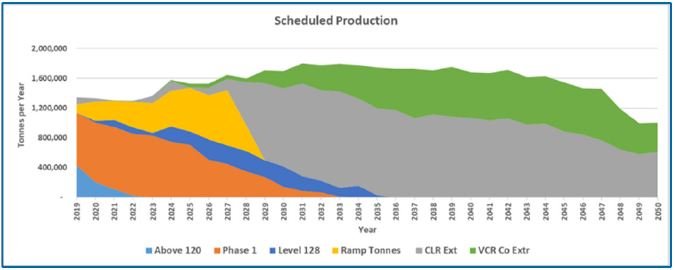 Restated production profile
If you are looking for accurate decision-making support, contact us today to speak to one of our experts.