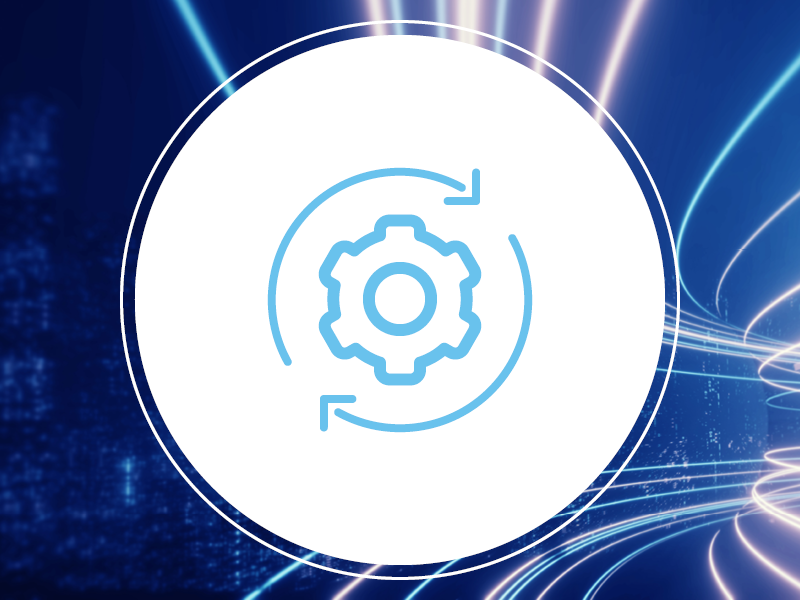 Digital Solutions
Providing key 4IR technologies and services needed to remain competitive in the digital economy
Enterprise Operations Management
4Sight Software solutions empower decision makers with actionable insights, anytime, anywhere resulting in operational excellence throughout the entire asset and operational lifecycle.
Higher Levels of Efficiency
The ability to capitalise and the data emanating from production assets is essential to achieving consistent operations, asset availability and production quality while maximising the return on investments. Companies are on different levels of operational maturity and the goal is to make efficiency improvements while leveraging existing automation investments. By leveraging Industry 4 Technologies such as IIoT devices & sensors, Cloud Computing, Big Data Analytics and Simulation together with optimising maintenance strategies this task can be accomplished cost-effectively.
Empowering Decision makers with actionable insights using products & solutions from 4Sight Subsidiaries which enables customers to actively collect, visualise, analyse and act across the entire operational and asset lifecycle.
Digitally Empower People
4Sight's Subsidiaries' extensive products and services offering is designed to assist at every level, from engineering to planning, operations to asset performance analysis up to the corporate IT and ERP systems.
Empowering people from operators to executives with actionable insights to create smarter operations, build new product, create new disruptive models and guide them through the digital transformation process.
Success factors for achieving reliable operations
Embrase the Cloud:
For industries to attain sustainable and profitable operations, the need for dependable systems and data is paramount. Embracing cloud technology offers a way to accelerate and streamline the integration of new technologies, leveraging its inherent advantages of flexibility and scalability. By harnessing the power of the cloud as a data solution, organisations gain access to a unified and reliable source of information across their entire workforce. Whether applications and systems are located on-premises, at the edge, or in the cloud, the cloud serves as a centralised platform, providing a single source of truth for individuals throughout the organisation.
Data Driven Analytics for more people:
Unlock the full potential of your data by ensuring its consistent availability throughout your organisation via a digital thread that seamlessly connects data silos and different parts of your business, establishing a unified and accurate version of the truth. Empower your teams with enhanced decision-making capabilities by providing comprehensive visibility into operations and asset performance. This approach serves as the foundation for cultivating a connected workforce, enabling safe and reliable operations while identifying new avenues for improvement. Moreover, you have the opportunity to leverage advanced capabilities such as AI, predictive modeling, and digital twin software-based manifestations of assets and systems. These technologies allow you to test changes safely without disrupting actual operations, opening doors to innovation and optimization. Visualise the performance of your assets across the entire operations lifecycle using KPI-specific dashboards that foster collaboration and drive operational reliability. By leveraging these powerful tools, you can drive efficiency, streamline processes, and achieve the highest levels of operational excellence within your organisation.
Improve across the value chain:
To ensure reliable operations throughout your organisation, it is essential to go beyond supporting individual elements. A comprehensive continuous improvement plan should bridge the realms of Information Technology (IT), Operations Technology (OT), and Engineering Technology (ET), all seamlessly connected by a digital thread. By doing so, you foster enhanced incremental capability and sustainability by enabling frictionless data sharing and seamless information access across different technology platforms. This approach not only facilitates improved collaboration but also brings about complete operational awareness across engineering and operations. Through the digital thread and advanced visualisation capabilities, your workforce gains a holistic view, empowering them with comprehensive insights that drive informed decision-making. By unifying IT, OT, and ET through a digital thread, you pave the way for operational excellence and sustainable growth within your organisation.
Driving Operational Excellence through AI and Machine Learning at Scale:
Harnessing the power of AI and ML empowers you to unlock the full potential of your industrial data, enabling the transformation of insights into actionable strategies that drive predictive and prescriptive asset management. By leveraging these technologies, you can proactively reduce unplanned downtime, minimise maintenance costs, prioritize workforce safety, and establish sustainable operations. Through comprehensive analysis of historical data and identification of emerging trends, you gain a deep understanding of asset criticality, aligning your resources to prioritize assets that are crucial for reliable operations and aligning with overall business objectives. As a result, you can achieve significant improvements in Overall Equipment Effectiveness (OEE), with the potential for up to a 15% increase by reliably managing production at maximum sustainable asset performance and reducing unplanned production downtime. To further optimise operations and drive sustainable growth, leverage process analytics powered by AI and ML. Utilise predictive quality to identify process deviations during production, predictive throughput to evaluate thousands of variables for optimised production rates, and predictive energy efficiency to identify operating conditions that minimize energy consumption. By implementing these advanced analytical capabilities, you can unlock untapped efficiency, enhance productivity, and drive continuous improvement throughout your operations.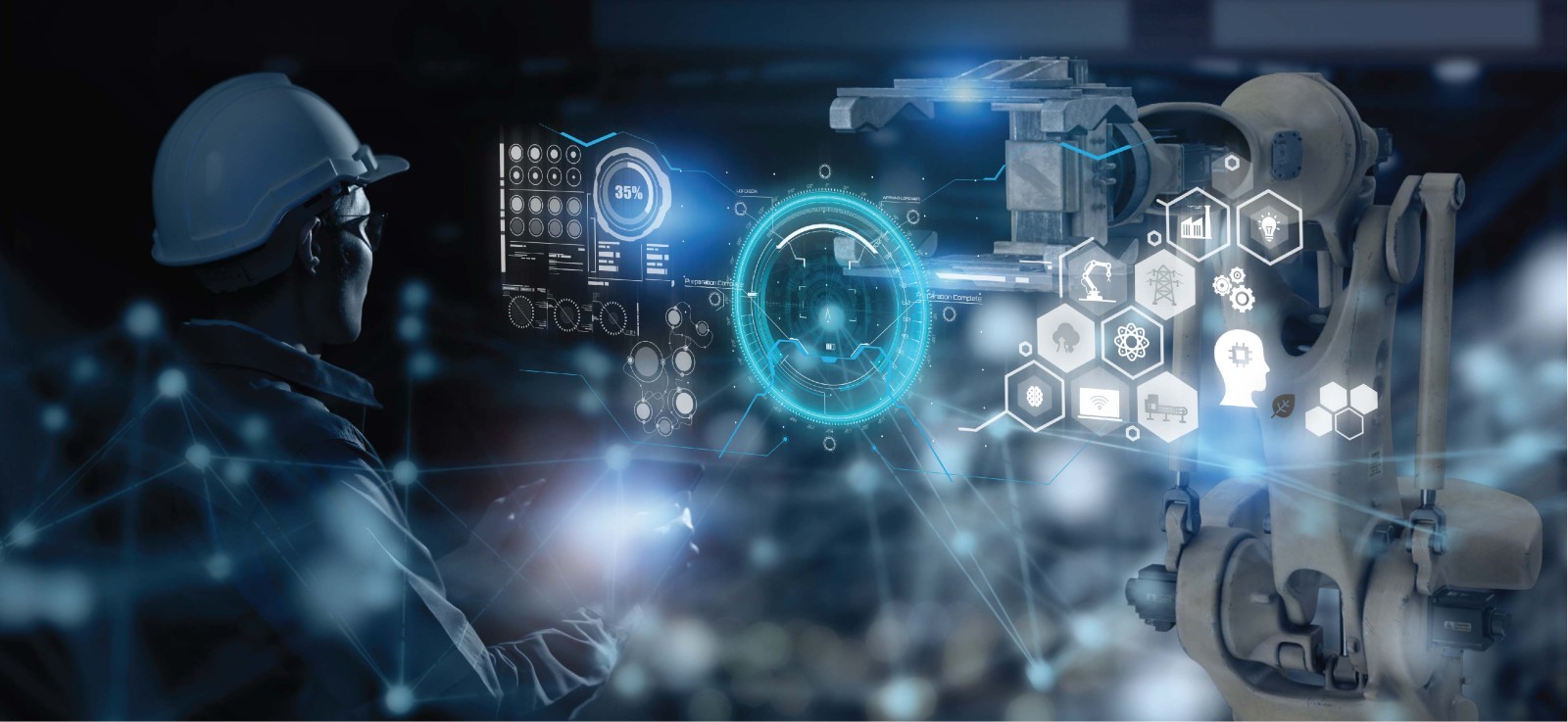 Digital Twin for increased Project and Operational Performance. Elements of a Digital Twin include a control system simulator, Mimic simulation software for I/O and process modelling.
Contact Us
Digital Twin for increased Project and Operational Performance. Elements of a Digital Twin include a control system simulator, Mimic simulation software for I/O and process modelling.
Contact Us