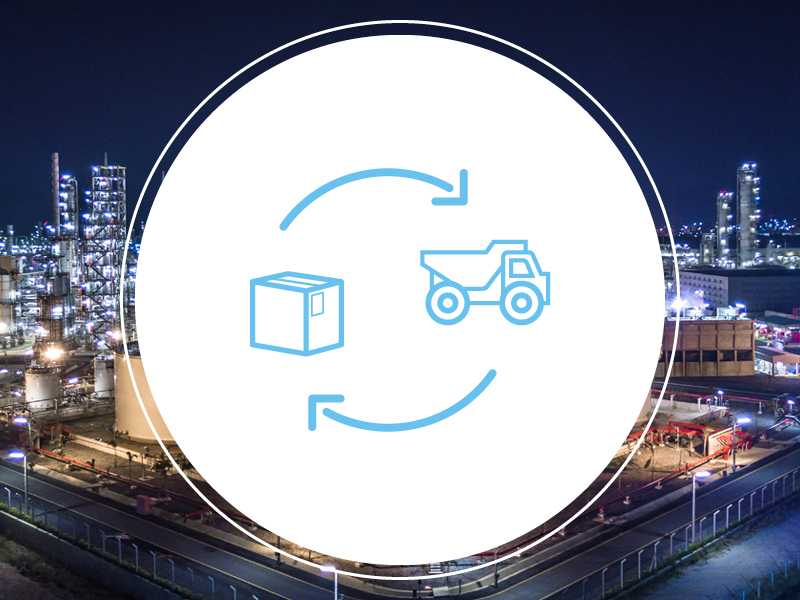 Supply Chain Solutions
Maximize business profitability by determining the optimal production plan for even the most complex supply chains
Develop optimal production plans and schedules with the agility to respond to changing customer demands and market opportunities as they arise.
Expedite profitable responses to unexpected market demands and solve a range of optimization problems, from the simplest to the most complex. This end-to-end supply chain optimization solution is fast, flexible, and easy-to-use.
Comprehensive and accurate forecast of market demand.
Collaborative environment increases agility to meet demand changes, enabling a truly dynamic supply chain.
5-10% one time inventory reduction.
5-10% ongoing inventory reduction.
5-10% increase on Return on Assets (ROA).
10-20% increase in asset utilization.
Supply Chain Optimisation
Collaborative Demand Manager
Increase forecast accuracy and achieve demand consensus with a common view of demand that automatically generates optimal statistical forecasts while supporting market intelligence input via a modern web environment.
Supply Chain Planner
Maximise profitability in your supply chain network with an optimised supply plan that holistically considers all economics and constraints and support Sales & Operations Planning.
Plant Scheduler
Achieve manufacturing production targets and order fulfilment goals with proven and flexible detailed scheduling stoftware designed for continuous, semi-continuous and batch manufacturing operations.