Maximize Mining Equipment Effectiveness, Minimize Margin Loss
Mining companies invest heavily in equipment for all stages of mining, mineral processing, refining and distribution. Yet all too often, assets sit idle—or worse, break down unexpectedly, bringing production to a halt. Either scenario costs the operation money it can ill afford. At first glance, having backup equipment on hand to use while primary assets undergo repairs seems like a wise decision. Yet with slurry pumps, conveyors, grinding mills and crushers costing hundreds of thousands of dollars, there are more cost-effective ways to avoid production delays.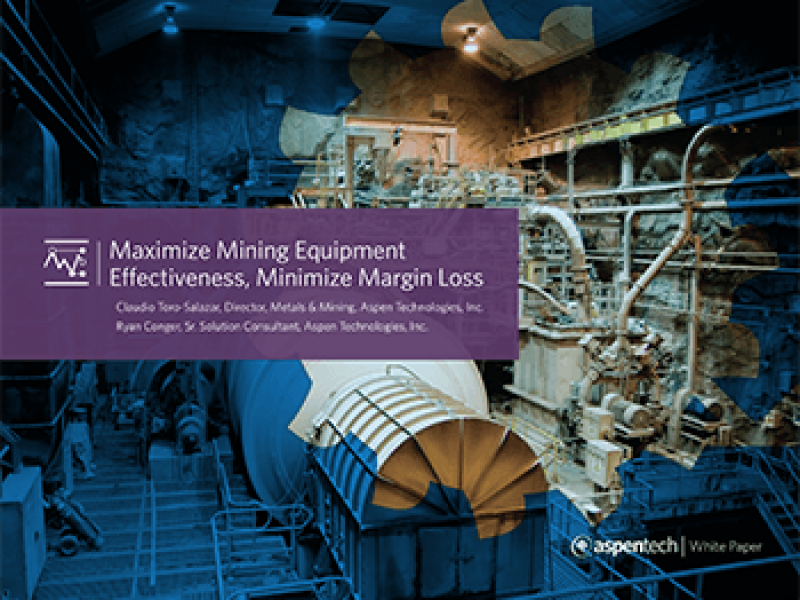 24 September 2021
Use Digitalization to Increase Overall
Equipment Effectiveness
Mining, like other asset-intensive industries, is facing pressure to improve profit margins. According to PwC research, industry profits are suffering due to stricter environmental regulations, trade tariffs,
volatility in raw materials prices and greater competition from producers in lower-cost economies. "The metals industry is facing economic, political and technological disruption, and the combined
weight of these forces is the catalyst for a digital revolution…" Improving overall equipment effectiveness is low-hanging fruit for miners; digital tools offer swift return on investment in this area.
Deloitte's Industry 4.0 investment survey, which included mining companies, found that productivity improvement and attaining operational goals were the top two factors driving digital transformation.
While experts recommend that companies continue to invest in productivity and operations, they cautioned that "sticking mostly with tried-and-true can leave opportunities untapped." ...
Download our whitepaper to read more. Let us help you increase the effectiveness of your equipment.
Contact Us